Behavior Flow Chart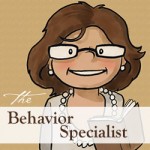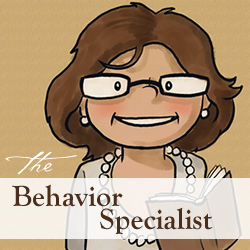 So often when a student does not act the way we think s/he should act, we immediately discipline the child. Sometimes that works. Other times it just frustrates us. When I was in graduate school at University of Kentucky working on a master's degree in Emotional Behavioral Disorders, my professor, C. Michael Nelson shared a flow chart with us. It was an AH-HA moment for me. I'd like to share it with you.
Look at the chart below or print out a copy as I explain it here…. The teacher gives the student a direction/task/etc. If the students complies, praise the student (Easy, right?!)
If the teacher gives a direction but the student does not comply, figure out if you know with absolute certainty the student has the ability to complete the direction/task/etc. Often we assume the student knows or should know and we get frustrated when the child does not. If the child has the ability to complete the task, motivate him. Elementary teachers do a great job motivating students. As students get older, less emphasis is placed on motivation. I'm not sure why that is…I know I work much better when I am motivated. Motivation in middle and high school doesn't mean pass out stickers. It may be a simple as a pat on the back, or extra social time at the end of class, etc. If the child does NOT know how to do the task or if you are not sure if the child has the skill, TEACH the skill/expectation.
If the child does NOT complete the task after you have tried motivating or teaching the skill, then you discipline.
Once there was a high school student who had the opportunity to earn extra credit by writing a paragraph about the daily political cartoon in the daily newspaper but failed to make any effort to do so. The teacher was frustrated that she "wasn't even trying to pass the class". I wondered if the student even knew what a political cartoon was and if she had access to a newspaper. Remember she had never demonstrated she had the ability to do this. So I took her into the school library. The librarian showed her where day old newspapers were kept so she could cut out the cartoon. I showed her where the political cartoon was in the newspaper. She was thankful. After learning this new skill, she never missed a day of cutting out the cartoon and writing a paragraph!
So think about this flow chart the next time you get frustrated when a student doesn't comply.