A LETTER TO MY FAVORITE TEACHER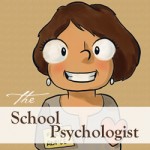 Dear Mrs. Davis,
You were my second grade teacher at Arapaho Elementary School in Richardson, Texas. The year, 1965.  I really don't remember much about what you taught me, outside of the Planets Song, but I remember how you made me feel…Loved.  You were old, plump, and wore horn-rimmed glasses.  Chances are, you have passed away, but as another school year looms on the horizon, I want to let you know how much you helped me through a difficult time with your simple kindnesses.  I have never forgotten.
In April of 1966, when my daddy unexpectedly died of a heart attack, I missed two weeks of school.  My mother and I travelled to Alabama to join the rest of my family to bury my daddy.  When we returned home, I was nervous about returning to school.  I felt like I had a big neon sign over my head that flashed "My daddy died! My daddy died!" and worried about how my classmates were going to treat me.  Would the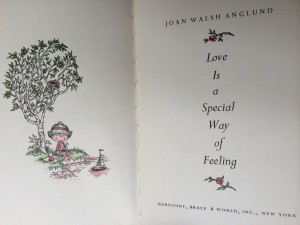 y ask me questions? Would they avoid me like I had the plague?  But you eased my fears by giving me a book, "Love is a Special Way of Feeling", by Joan Walsh Anglund.  Inside the cover, you wrote in most excellent print, "We love you, Pam."  Underneath your name were the printed signatures (after all, we hadn't learned cursive yet) of my 24 classmates.  Receiving this book before I returned to school let me know that I was welcome and I was loved.  You have no idea how much that simple gesture made me feel. Even though my classmates may not have fully understood what was going on, having their signatures in the book under the comment "we love you" was, well, incredible.
The last month of school was good, but as a result of my daddy's death, you knew I was moving to Alabama at the end of the school year.  On the last day of school, as we all cleaned out our desks and said our goodbyes, you gave me my second gift, a going away present.  Right before I left, you handed me a worn copy of "The Miracle Worker" by William Gibson.  You told me that it was your son's book but you wanted me to have it because I was moving to the state where this amazing woman and her teacher lived, where this beautiful story of strength and courage took place.  It was several years before I was able to read the book but knowing that it meant a lot to you made me look forward to reading it. 
I suspect you repeated this type of gesture numerous times throughout your career for a variety of reasons due to student needs.  But that never entered my mind.  What entered my mind is that I was loved by you at a time when I needed to feel loved.  I have never forgotten, and I am still grateful.
I love you,
Pam
Here is a free handout, TEN TIPS FOR TEACHERS: SUPPORTING A GRIEVING STUDENT, that is useful for classroom teachers, guidance counselors, and school psychologists.
When one door of happiness closes, another opens,
but often we look so long at the closed door that we
do not see the one that has been opened up for us.
Helen Keller