documentation
now browsing by tag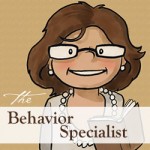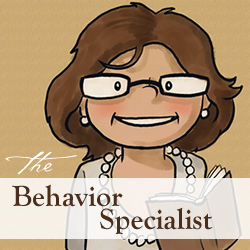 Welcome back. Last month I showed you how I level behaviors. I used these levels to develop office referral forms. It is important to have a well-developed office referral system. A well-developed system allows you to easily organize and analyze behavior. Before you can change behavior, you have to analyze it so you can understand what is happening.
For example, I worked with a school that would inconsistently labeled fights as "school fight", "fighting", "student fight", "students fighting", etc. No software will accurately sort this information. The only way we could get an accurate count of how many fights were in school was to manually count them. HUGE TIME DRAIN! Once we cleaned this up, we discovered the bulk of the fights were happening in the boys' bathroom after lunch. We quickly changed bathroom procedures and supervision to eliminate that problem.
Here are three sample forms for Office Referrals: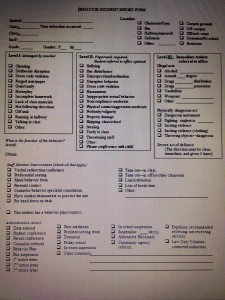 The first has an emphasis for the FUNCTION of the student's behavior. Notice the question:
What is the function of the behavior?
Avoid?
Obtain?
Remember, all behavior has a function. It is to avoid something or obtain something. In order to change a student's behavior, you have to understand the function. See my post Quick & Easy Functional Behavior Assessment.
All three samples have check boxes for Staff Member Interventions. This is to remind staff that many strategies exist before an office referral (note: all Level 3 behaviors are immediate referrals). If a student has a behavior plan, it should be noted (and reviewed). The Administrative Actions is a list of consequences ranging from less severe to most severe.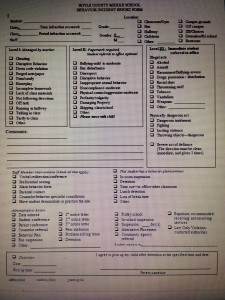 The next Office Referral form was used in a middle school that wanted it in triplet form to use as detention notice.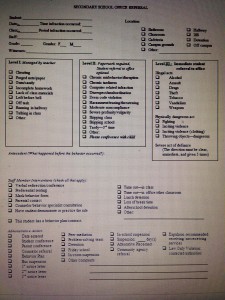 The last sample form is for a secondary school. Teachers wanted a place to write a comment.
These forms are available in Word and are editable. You can personalize it for your school. By taking the time to clean up what behaviors go to the office and using consistent office referral form, you will be able to analyze behaviors. This fall, I will show you how to analyze behaviors using an Excel Pivot Table. It's worth the wait….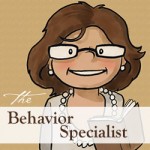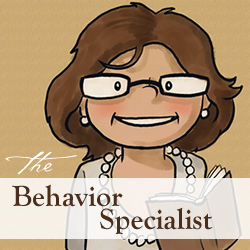 When I was Behavior Consultant in my school district, one of my duties was to review the office referral data in all the schools. I noticed the administrators were overwhelmed with the number of students being sent to the office for disciplinary reasons. In one school, students were sent to the office for chewing gum or not having a pencil in class!
Goodness! I was amazed that the administrator had to deal will all kinds of behavior…chewing gum, having no pencil, horseplaying, name calling, bullying, cussing, fighting, etc. Because he had such high numbers of students to discipline, he spent approximately 2 minutes per student. He was simply reacting to the issues as he did not have time to effectively change behavior. This administrator had no time to help with curriculum or any other school issue. He managed student behavior ALL DAY! YUCK!
Following best practice and guidelines of Positive Behavior Instructional Support, Kentucky Center for Instructional Discipline and other proactive experts, I developed Levels of Behavior for our district.
Level 1 behaviors are minor behaviors that the teacher can handle in class. If a student is chewing gum, have him spit it out if it is against your school's policy. Better yet, let him chew the gum. Chewing gum helps some students focus. If a student doesn't have her materials, the teacher can loan her a pencil. Other minor Level 1 behaviors include: cheating, running in the hall, talking in class, off task, etc.
Let's jump to Level III behaviors. They are severe behaviors. Level III behaviors are illegal acts, physically dangerous acts, or severe acts of defiance. Level III behaviors include: alcohol, drugs, vandalism, fighting, inciting violence, etc. The administrator is immediately involved. Often the School Resource Officer must also be involved. If the behavior is illegal, court involvement may follow.
Level II behaviors are the moderate behaviors. Office Referral paperwork is entered for future data analysis. The administrator talking directly with the child is optional. Whether or not the child sees the principal depends on the behavior. A third tardy may automatically have the consequence without the involvement of the principal. On the other hand, a student with an office referral for harassment/teasing/threatening should definitely speak to the principal.
By understanding the different levels of behavior, staff is better prepared to manage behavior. The administrator will now have the time to address Level II and Level III behaviors. The administrator can work with the student who has been disr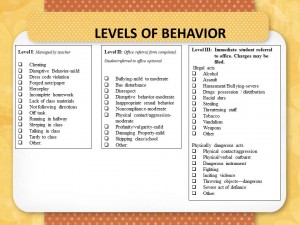 espectful to a teacher and who may have underlying issues which are causing stress. The administrator will also have time to work on long range goals for school improvement.
My Levels of Behavior can be downloaded for free. Use it to develop your own levels. Stop by next month, I'll show you how to turn the levels of behavior into an office referral form.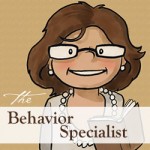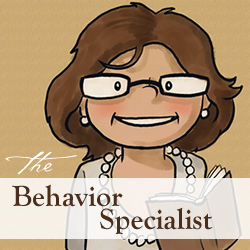 IMPORTANT:  In order for time out to work, you must first understand the function of the student's behavior. If his behavior is to avoid work, then time out is giving him what he wants. Make sure he has the skill to perform the task and try to motivate the student.
The location of your time out should be in an area you can easily supervise and is not in view of other students. Some students are embarrassed and need privacy to recover. Some will enjoy disrupting others and try to create a power and control battle with you. I always made my time out spot with a sturdy shelf (would not turn over) against a wall with room for a beanbag, or file cabinet and beanbag, or 3-sided wall partition and a bean bag. This is NOT an isolated time out room. There are specific laws about isolation rooms and, frankly, I don't believe they belong in school.
My rules were:

I don't hear you.
I don't see you (means student stays in time out spot).
Time out is 2 minutes.
These rules are unusual in that they are negative and go against the "dead man rule" (if a dead man can do it, it's not a good rule). However, I did not care if the student was rolling on the floor, hiding under the beanbag (happened often), was trying to stand on his head, or was lying on his back with feet in the air. I did not want to engage in a power struggle on how to sit in time out. I just want him to stay in the time out spot and to be quiet in order to not disrupt the rest of the class. That's all. The general rule for minutes in time out is 1 minute per age of the child. I found two minutes was usually enough. If a child was calm and compliant in two minutes, why wait another 6 minutes just because he was 8 years old? If a child was not compliant in two minutes, I waited until he was compliant. Sometimes that would take several minutes, but I would check on him every two minutes. It sounds time consuming but it is not. Takes seconds.
On a desk or shelf outside the time out spot is a basket with Time Out Notes and pencils.
When the child is ready to follow directions, he steps out to get one Time Out Note and a pencil. He goes back into the time out area to fill out the note. The first line, "I chose time out when," helps the child understand he had a choice and it was his behavior that led to time out. The next line, "next time I will," helps him choose a replacement behavior. The next line, "I need to apologize to," helps the child understand his behavior affected someone else and he needs to correct that. Some adults feel a child should only apologize if the apology is sincere. I think it is good practice to apologize whether it's sincere or not. When a student is still agitated, he may yell out for help or complain he doesn't understand the Time Out Note. This is another sign he is not yet compliant. Calmly tell him you will help when he is in time out quietly for 2 minutes.
The student does not choose when to come out of time out. The teacher invites the student to return by giving the student a request, "Sam, come talk to me, please." DO NOT ASK "Are you ready to follow directions?" or "Are you ready to come out of time out?" Some of your toughest kids will be ready to come out of time out but are not ready to be compliant. When I request a student to come talk to me, I am observing if he is being resistant or compliant. I often will also give a quick request as he is walking towards me ("Please push in that chair", "Please bring me that book," "Please throw that paper in the garbage"). This is to give the student practice following my directions. I can immediately assess if he is going to be complaint by doing that. If he is not compliant, I simply tell him it seems he is not ready and send him back to time out. Sometimes you will have a student who refuses to come out of time out. That's ok. He's just trying to get in a power struggle. Don't play. Just tell him you will check on him in a couple of minutes…then ignore him. He eventually will get tired of being in time out and will be willing to be compliant.
After you and the child quickly review the Time Out Note together, politely tell the child what he needs to do to get back engaged in class. For example, "Joe, after you apologize to Bob, join the blue group for this science project." You want to make sure you help the student be successful.
Some students need time out often. That's ok. Four 2-minute time outs are better learning experiences than one 20-minute time out. I remember when I sent a student to time out for the fifth time, he yelled, "I'm sick of time out!" I calmly responded, "Then simply follow directions." That was his last visit to time out.
There is absolutely no justification for a teacher to be angry when putting a student in time out. Nor should a teacher feel like she "got him". Time out is not a matter of the teacher winning and the student losing. If you have these feelings, you are misusing time out. Time out is an absence of reinforcement. It is an opportunity for the student to recover and change his behavior. So, when a student returns to the class, he has a clean slate.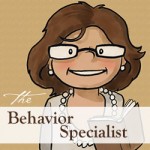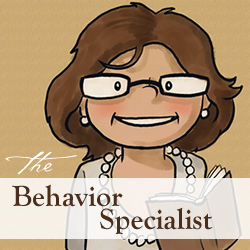 Weeelll…I'm going to cause a stir…I'm just going to say it…I do not think the flip card (color card) system for classroom management works! There! I said it! Classroom teachers, stay with me…
Here are the systems I've seen: Each student has 5 colors in order (often blue, green, yellow, orange, and red) in a pouch with his name. When he misbehaves, the teacher tells the student to flip a card. When the card gets to red, it's a trip to the principal and a call home. Another system I heard about had rainbows, sun, raindrops, storm clouds, and even lightning bolts. Whew! Some teachers attach rewards/consequences to the various colors…trip to the treasure box if you stay on blue, walk at recess if you are on orange, etc.
Now for the huge majority of students, the flip card system works. However…and here is the problem…it does not work for the student with chronic misbehavior. You can add the whole range of ROY G BIV and it still won't work. I know. I've tried it. I have tried multiple ways to make the teacher's current flip card system work for the student with chronic misbehavior. It was frustrating, and a huge waste of time. Also, for the majority of students, a simple redirection is all that needed. The leveled system, such as the flip cards, is not necessary. So why use a system that doesn't work with students that have the toughest behaviors and the other students don't need?
Let me introduce you to Thomas Phelan's 1,2,3 Magic! I absolutely love it! It is a behavior management system designed for children 2-12 years of age. By the way, I am NOT affiliated with this company. I get nothing from them. I just absolutely think it is the best system I have ever used, and I want to share it with you!
I have used 1,2,3 Magic with my self-contained elementary students with severe behavior. I've used it with my resource students who have learning disabilities. I've help regular elementary teachers implement it in their classrooms very successfully. I've used it with my three children! I even used it with a 14 year old with the maturity level of a 12 year old to teach him to stop talking back—it worked!
I was watching the 1,2,3 Magic video to refresh my memory with my teenage daughter. She said, "I hate that!" I was shocked and asked why. She replied, "Because when you said 'That's one', I knew you meant it and I HAD to follow directions." She was correct. When I followed the guidelines of 1,2,3 Magic, I did mean it.
The system sounds simple, but you must fully understand the potential pitfalls in order to implement it well. When the child is doing something you want him to stop, look at him and calmly say, "That's one." You continue teaching/washing dishes. You are giving the child the opportunity to comply. If you stare at him, the child may perceive that as a challenge and misbehave more. If he stops, you may thank him. If he continues to act out, calmly say, "That's two." Again, give him the opportunity to comply. If he continues, say, "That's three. Time out." Dr. Phelan says, "That's three. Take five (minutes of time out)."
The absolutely hardest part of this system is getting the ADULT to STOP TALKING! You cannot say, "See I told you if you continued, I'd count" or "I'll count again if you don't stop running around" or "2 and a half, 2 and three quarters…." When I found myself too emotional or too talkative, I stopped immediately and tried to remember the rules Dr. Phelan outlined.
One time, I was talking with a contractor in my house and my 9 year old daughter was being a bit of a nuisance. After one minor disruption from her, I quickly looked at her and calmly said, "That's one" and continued talking with the contractor. My daughter quieted immediately and after a few minutes wandered off to play. The contractor asked what that was. He knew something happened but could not figure it out. That is what I like about it. I did not embarrass my daughter. I did not engage her in a power struggle. I simply gave her an opportunity to behave. She did. My daughter is now working in day care and guess what system she is using? 1,2,3 Magic! Love it!
When I taught in the classroom, I had a designated spot for time out. It was often a beanbag on the floor behind a file cabinet or a 3-sided wall partition in the corner of the room. It was always where I could easily supervise but not visible to other students and away from distractions (manipulatives, window, doorway, etc). Outside the time out spot, I had Time Out Notes. This was a way to keep data on who was in time out, when and how long. It was also a learning tool for the child. When the child felt he was ready to follow directions, he stepped out to get the Time Out Note and a pencil (of course, I noticed when he did this). I would request the student to come talk to me. The Time Out Note was the basis for our 2 minute conversation on the misbehavior. I filed the note for future data use.
When people say time out doesn't work, it's usually adult misuse that causes its failure. Check out 1,2,3 Magic (I now give it as a baby shower gift!) and Time Out Note.
Any counselor that works in an educational setting—elementary, middle, or high, private or public—and has worked for more than one day knows that a schedule should be written in pencil.  There will be interruptions. There will be unexpected crises. The one constant is that the day's scheduled events will change.  Many days our door seems to be revolving with a variety of student needs.  "My boyfriend broke up with me between classes!"  "She invited all the other girls to her birthday party, but she didn't invite me."    "Every time I take a test, I feel like I'm going to throw up!"  And then there are the BIG DEAL issues that come through the door as often as those that might appear trivial.  "My dad threatened to kill my mom last night."  "My friend showed me her arms, and she has cuts on them."  "My mom left us last night."  "I want to run away from home."
There have been days when I have provided counseling services, large and small, to no fewer than a dozen students.  These are exhausting days, with a pizza delivered to my home and a long hot bath in my future that night.
When it is time to document all of these contacts in a quick, effective, way, I use COUNSELING NOTES. LuAnne, another Square Peg, developed this format using Microsoft's Excel Pivot Tables.  She designed it, and I have implemented its use for the past four years by keeping my counseling notes using this terrific program. You get to decide how simple you want it to be based on the amount of detail you put in the "Comments" section.   Best of all, it tracks the number of contacts you have by date AND by student. I print it out at the end of each year both ways, alphabetically and chronologically.  I can quickly see that I saw "John Doe" 11 times when referring to the alphabetical printout.  I can easily find that I counseled 47 students during September when I arrange it chronologically.  And, there's MORE! At the end of the year (or whenever desired), pivot tables allow me to see how many students I have seen by counseling category (family problems, anger management, social skills instruction, grief, etc.), the school or grade level with the greatest need for my support that particular year, and how many consultations I provided.  Separate graphs and charts quickly show this information in such a way that I see my counseling services during the school year.  It is much more than a spreadsheet!
In a nutshell, this tool allows me to keep sole-possession counseling notes in a quick, simple manner AND is excellent documentation of my time…proving time and time again that I am a needed member of my school community.  It is not unusual for me to have 400+ student contacts across an academic year.  Using COUNSELING NOTES keeps my counseling notes organized in a way I have never previously been able to accomplish.  I am NOT, by nature, an organized person (ask anyone who works or lives with me!), and this is simply the best tool for counselors I have ever personally used.  Want to prove your worth in a statistical, data-driven way?  Use COUNSELING NOTES.
Remember, there are legal and ethical guidelines when keeping counseling notes as they relate to student records.  See my post STUDENT RECORDS: Yours, Mine or Ours?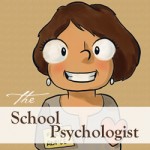 I work daily with a great team of seven guidance counselors and four school psychologists.  Each is highly skilled.  It is not unusual for us to discuss, or even debate, a variety of counseling issues.  One that resurfaces on a fairly routine basis is the issue of student records, particularly concerning our COUNSELING NOTES.   I'd like to take a minute to quickly review what the American School Counselor Association (ASCA) recommends regarding our records on students:
 First and foremost, make sure you are keeping educational records that are required by your school board policies, as well as state and federal laws/regulations.  This extends beyond counseling notes and refers to

all

student records.  Be familiar with FERPA (Family Education Rights and Privacy Act, 1974) and how this impacts educational records.
 Keep your counseling notes, referred to by ASCA as sole-possession records, separate from educational records, per state laws on this issue.
 Remember that sole-possession records are designed to be a way for you, the counselor, to remember your sessions with students (e.g., what the topic of discussion was,  what strategies for coping may have been taught, what the student's reason for seeking support was, what day you saw the student, etc.).  Here are potential limitations to sole-possession counseling notes:
Even though they are not typically part of the student's educational records, they could become so if shared with others or if they are available to others in written or verbal form.  So, keep your counseling notes private, period.
Sole-possession records could also become part of a student's educational records if they include information beyond your professional opinion or personal observations.
Likewise, be advised that individual student notes can possibly be subpoenaed.  What you are required to disclose may depend on your state laws, your credentials, and the situation-at-hand so it is advisable to consult with your school board's attorney if subpoenaed.
Bottom line, your sole-possession counseling notes are for YOUR EYES ONLY.  Keeping these notes in a confidential, secure location and keeping them only for your individual reference in order to document student contacts by date, name, and reason, is paramount in protecting your counseling notes from becoming public.   My rule of thumb is that I create these notes with the expectation that they will stay private but with the knowledge that they COULD become public. Thus, I only put information in my counseling notes that I am comfortable having someone else know should that happen.
Following are two excellent articles by ASCA that further discuss counseling notes:
http://www.ascaschoolcounselor.org/article_content.asp?edition=91&section=140&article=1273
http://www.schoolcounselor.org/content.asp?contentid=688
The American School Counselor Association's Code of Ethics is found at:
http://www.schoolcounselor.org/files/EthicalStandards2010.pdf