school counselor
now browsing by tag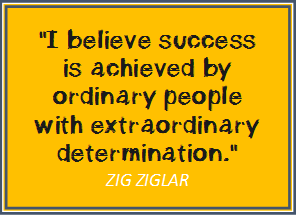 Sometimes a little difference is, in reality, a very big 180-degree kind of difference, a night-and-day type of difference. The details matter.
Have you ever tried to freeze water at 33 degrees? What about calling someone but being one number off in their phone number, or worse yet, being off by only one number in the bajillion dollar lottery? What if a doctor performed a skilled procedure and forgot to wash her hands or failed to put on gloves beforehand? Sometimes little things are a BIG DEAL.
Which leads me to this difference…
Extra ordinary
&
Extraordinary
One little space, that's the difference. But what a huge difference that little space makes in those words! The word 'extra' conjures up words like especially, very, and more while the word 'ordinary' is synonymous with words like usual, regular, common, average and normal. Extra ordinary, therefore, means "especially average" or "very usual" or "more average" and such. Extraordinary, on the other hand, is explained with words like uncommon, amazing, astonishing, special, remarkable, wonderful and great. Two very different meanings for sure.
So what does this little observation have to do with anything, really? For me, it signifies two important life skills that are keys to turning extra ordinary into extraordinary. These life skills are persistence and paying attention to the details in how someone communicates with you.
PERSISTENCE. Sometimes attaining a goal or successfully doing something is just a small space away…but we quit. We stay at extra ordinary and miss out on extraordinary. Persistence, sticking with it, is a very important life skill for people of all ages, even babies. Babies who don't give up when they fail at learning new tasks and instead try again and again and again and again learn new skills much faster than babies who fail and quickly stop attempting. Of course, the same is true for children and adults. Extraordinary people of all ages often find difficult tasks (academic, athletic, body, mind, spiritual, creative,…the list is endless) to be challenging but don't quit. They don't let "not knowing" become an excuse for giving up. They may not be enjoying the difficult task. In fact, they probably aren't, but they do it anyway. They keep trying. Persistent people practice when they would rather be doing something else. They work hard.
PAYING ATTENTION. What about the details? Paying attention to details allows extraordinary people to capitalize on what is going on in any given moment. Being aware of oneself, one's environment, and others gives a person an advantage, insight, when relating with others. Some people are naturally skilled at noticing and respond accordingly. Important social details are embedded in a person's nonverbals. His facial expression, her body posture, little nuances that send additional messages a person is not conveying in his overt words or actions. The WAY we say or do something is the details. Extraordinary people notice the WAY people say or do things as much as what they person is saying or doing. In fact, extraordinary people realize that nonverbals trump words when it comes to communicating.
If you are a counselor or teacher looking for lessons on these two 21st
century skills to use with a whole class or an individual student, here are two stand-alone lessons on how persistence and attention to nonverbal communication can help turn extra ordinary into extraordinary!
Two colleagues I consider to be dear friends are retiring at the end of this school year. Typically, retirement of friends causes a little tinge of jealousy to rise up in me. Not so much this time. While I don't see them often anymore due to a change in my job responsibilities, knowing neither of them will be around the corner for a quick conversation brings a feeling of melancholy. They are both dandies.
Last week, some close family friends experienced the death of their father and grandfather, an outstanding man. He will be greatly missed. His strong passion for life, his hearty laugh, and his compassion for others will live on through his children and grandchildren. They are his greatest legacy.
Today was my last day of teaching AP Psychology at our high school, something I find great joy in doing. Silly me teared up as I said goodbye to 16 terrific young people, 14 who are graduating in two days and dealing with their own multiple "good-byes" and "lasts". They all have promising futures.
Loss is around us all of the time.
It's no wonder that in the past week, a wonderful, timeless book has repeatedly come to mind. It was a staple during college, and over the years, I have shared it with many people who are dealing with loss, including four terrific young ladies this year alone. The book, How to Survive the Loss of a Love, is a very quick read. Written by Peter McWilliams, Melba Colgrove, and Harold H. Bloomfield, it is a series of poems that guide the reader through the stages of grief. The book focuses mainly on the loss of a relationship, but it can be beneficial for ANY type of loss. I can't recommend it enough. It takes about 30 minutes to an hour, tops, to read and is sort of like a self-help therapy session packed in its pages!
And, want to know another fabulous thing? You can read the book online for free! Just search the title, and you'll see a few online options of the book. But, because it is often read repeatedly during a tender time in someone's life, I highly recommend purchasing the actual book, available at many bookstores and also found on Amazon. The hardcover book makes a lovely, thoughtful gift.
http://www.amazon.com/Survive-Loss-Love-Peter-McWilliams/dp/0931580439/ref=sr_1_1?s=books&ie=UTF8&qid=1432783666&sr=1-1&keywords=How+to+survive+the+loss+of+a+love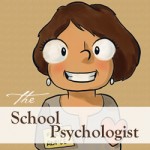 Dear Mrs. Davis,
You were my second grade teacher at Arapaho Elementary School in Richardson, Texas. The year, 1965.  I really don't remember much about what you taught me, outside of the Planets Song, but I remember how you made me feel…Loved.  You were old, plump, and wore horn-rimmed glasses.  Chances are, you have passed away, but as another school year looms on the horizon, I want to let you know how much you helped me through a difficult time with your simple kindnesses.  I have never forgotten.
In April of 1966, when my daddy unexpectedly died of a heart attack, I missed two weeks of school.  My mother and I travelled to Alabama to join the rest of my family to bury my daddy.  When we returned home, I was nervous about returning to school.  I felt like I had a big neon sign over my head that flashed "My daddy died! My daddy died!" and worried about how my classmates were going to treat me.  Would the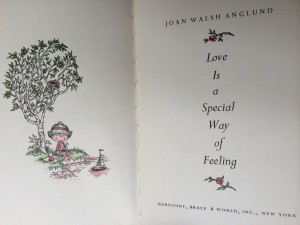 y ask me questions? Would they avoid me like I had the plague?  But you eased my fears by giving me a book, "Love is a Special Way of Feeling", by Joan Walsh Anglund.  Inside the cover, you wrote in most excellent print, "We love you, Pam."  Underneath your name were the printed signatures (after all, we hadn't learned cursive yet) of my 24 classmates.  Receiving this book before I returned to school let me know that I was welcome and I was loved.  You have no idea how much that simple gesture made me feel. Even though my classmates may not have fully understood what was going on, having their signatures in the book under the comment "we love you" was, well, incredible.
The last month of school was good, but as a result of my daddy's death, you knew I was moving to Alabama at the end of the school year.  On the last day of school, as we all cleaned out our desks and said our goodbyes, you gave me my second gift, a going away present.  Right before I left, you handed me a worn copy of "The Miracle Worker" by William Gibson.  You told me that it was your son's book but you wanted me to have it because I was moving to the state where this amazing woman and her teacher lived, where this beautiful story of strength and courage took place.  It was several years before I was able to read the book but knowing that it meant a lot to you made me look forward to reading it. 
I suspect you repeated this type of gesture numerous times throughout your career for a variety of reasons due to student needs.  But that never entered my mind.  What entered my mind is that I was loved by you at a time when I needed to feel loved.  I have never forgotten, and I am still grateful.
I love you,
Pam
Here is a free handout, TEN TIPS FOR TEACHERS: SUPPORTING A GRIEVING STUDENT, that is useful for classroom teachers, guidance counselors, and school psychologists.
When one door of happiness closes, another opens,
but often we look so long at the closed door that we
do not see the one that has been opened up for us.
Helen Keller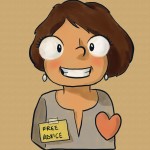 rip·ple ef·fect (n.): The continuing and spreading results of an event or action. www.oxforddictionaries.com
A simple technique I frequently use with students is the "Ripple Effect" strategy. Often, I work with students who are impulsive in their decisions, resistant to authority, quick to anger, or easily baited by peers to say or do something inappropriate. The "Ripple Effect" strategy helps students systematically and visually dissect what happened and readily shows them where in the unfolding of the situation they could have said or done something differently, resulting in a more favorable outcome. While it's too late to undo what has already happened, this strategy shows students how their behavior affects others and how others' behavior affects them, causing the ripples to grow wider and wider, like ripples that spread outward when a rock is thrown in water. The hope is that by processing a conflict that has already occurred, a future conflict can be avoided or, at the least, minimized.  Additionally, this strategy helps the student identify her role in the conflict, thereby assuming responsibility for her actions/words and recognizing how they contributed to the conflict.
Here's how it works.
I begin by listening to what happened. Oftentimes, the student shares the story from what she perceives is the beginning but what, in reality, is several steps into the event. It usually requires some questioning to get to the actual "beginning" of the story. Once the story is shared, I ask the student if she has ever thrown a rock into a pond, and if so, what happened. This leads to a short conversation about the ripples the rock creates in the water. I explain that we are going to use the idea of ripples in water to discuss what happened to her, and we plug the situation into the "Ripple Effect" worksheet.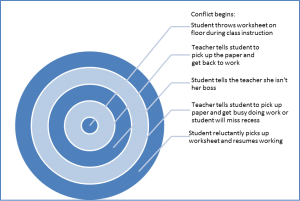 I then point out how the ripple grew from one to two to three to however many ripples because there was an INTERACTION going on between the student and someone else. Typically with every other "ripple", the student had a choice in causing the ripples to grow (the conflict escalates) or stopping the ripples from increasing (the conflict stops). As we process each ripple, we write out what was said or done at that point.  Once all the ripples are created based on the conflict being processed, I ask the student, "During which of the ripples were you saying or doing something?" We circle all of the instances that were student's actions or words.  I then systematically ask the student what she could have said or done differently at each of these circled points which may have stopped the ripple from growing.  In other words, what could she have said or done that would have been more appropriate?  Students typically are very good at identifying more appropriate choices once they are calm and removed from the conflict.
Another key point to make when using this strategy is to help the student realize that she only has control of some of the ripples (typically, but not always, every other ripple).  Most conflicts fall into an action/reaction category. The first ripple is the action, the second ripple is a reaction to the first, and the third ripple is a reaction to the second, and so forth.  Although she only creates the first and third ripples, her actions are fueling the reactions from others.  IF she says or does something that reduces the chance of the problem escalating, the other person may still add a ripple (i.e., say or do something to make the situation worse), but it is less likely.
When we are finished filling out the worksheet, the student is able to keep the worksheet as a visual reminder of the process as well as share it with her parents or teacher.
If you are interested in using the "Ripple Effect" strategy and would like clear instructions, several user-friendly worksheets, and a few scenarios illustrating its implementation, wait no longer! I have, for years, drawn concentric circles on scrap paper, which works in an informal way, and truthfully, it would for you. But, if you want a more comprehensive, sequential way to use this strategy that includes all the "bells and whistles" my scrap paper circles lacked, here it is: The Ripple Effect Strategy—A Strategy for Analyzing Conflicts.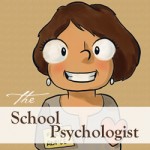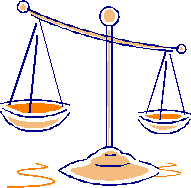 With the approach of Valentine's Day, a very busy day for counselors due to broken or lonely hearts, I thought it would be worthwhile to consider the importance of practicing reciprocity, the ability to give to and receive from others.  The ability to give and take in a balanced manner will pay off large dividends in all types of relationships, be it friendships, parent-child, dating relationships, spouses and even co-workers who share a very small office…right, Eva?
Let's look at reciprocity using the familiar saying, "You scratch my back, I'll scratch yours".  Growing up it was a fairly common practice for my siblings and me to tickle each other's backs when we were on long road trips in the car.  And, you can be sure of one thing, there was an equal amount of giving/taking going on. No one was going to receive a back tickle without giving equally back to the giver.  Not if they ever wanted a turn of receiving again! We were even known to use our watches or number of songs played on the radio to be as "fair" as possible. Without a perceived balance, back-tickling would have been abandoned, likely after arguing.
So, what are the possible variations to this quote? Really, there are three:
You Scratch My Back, I'll Scratch Yours

—two people in a relationship who want to have a mutual, balanced amount of give/take.  It may not always be 50/50. In fact, that is unlikely. But there is clear evidence of each person giving and receiving in an equitable way. Typically, both people in this relationship are content with the relationship. This relationship has a good chance of enduring over time and providing both people with happiness and satisfaction.

You Scratch My Back, I Won't Scratch Yours

—two people in a relationship wherein one is a giver but not a receiver and one is a receiver but not a giver.  This relationship is vulnerable because while the receiver typically remains satisfied, the giver may struggle with feeling unappreciated. The relationship may start out okay but gradually becomes problematic as the giver's needs for nurturance and attention go unmet or met at a very low level.

You Won't Scratch My Back, I Won't Scratch Yours

—two people in a relationship where neither gives and both take.  But, what is there to take? Neither is giving. So, while this might work in the short-term, this relationship is set up for failure. These relationships tend to be volatile because although each person is not giving, both likely want to receive. Therein lies the tension. Indifference, frustration, anger and resentment brew.
To point out the importance of balancing the act of giving/receiving, whether it be back rubs or sharing a quality conversation or anything, really, I use a great activity that leads to lots of discussion by the participants. This activity is good for intermediate elementary, middle school, high school, and college students.  Adults in a group setting would also find it revealing.  Click the following link if you are interested in previewing the whole-class or small-group activity:  YOU SCRATCH MY BACK, I'LL SCRATCH YOURS: The Give and Take in Relationships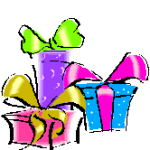 During the days leading up to the holiday season, consider having students keep a Gratitude Journal.  Whether you are a teacher or counselor at the elementary, middle, or high school level, this is something that is free, beneficial, quick, and easy that you can do with your students!   On the first day, it will take about 20 minutes of time for you to explain the purpose of the activity, give a quick overview, and allow your students writing time.  On subsequent days, only 5-10 minutes for writing will be needed, unless you want to spend optional time sharing.  The final product will be a nice take-home for your student to share with family.  I might add, if you find this activity to be beneficial to the overall climate of your classroom (a very real possibility), consider continuing the activity beyond the holidays! However you decide to implement it, here's what you need to know.
When talking with students at the onset, define gratitude and share the various benefits of being thankful with them.  Do they know that being thankful boosts their immune system?  Do they know that people who are thankful are, in general, happier than those who are not?  Do they know that people who show gratitude tend to be more connected and foster more teamwork within groups?  Heck, do they know that studies have shown that thankful students make better grades in school?!
A free handout with the full lesson can be found on Teachers Pay Teachers, which you can access by clicking this link:  Gratitude Journals: Fostering Thankfulness in Students.
The idea of keeping a Gratitude Journal during school is not an original one.  This concept has been researched and promoted by Martin Seligman, the Director of the Positive Psychology Center at the University of Pennsylvania. He calls his version of the activity the "Three-Good-Things Exercise".  For more information about this specific exercise, go to the University of Pennsylvania's Authentic Happiness website.  This website is loaded with articles, activities, and questionnaires about happiness, resiliency, optimism, and gratitude, to name a few.  If you have a few minutes, a few hours, or a few days to devote to exploring the website, I highly recommend it!
http://www.authentichappiness.sas.upenn.edu/Default.aspx
An excellent site with LOTS of information on gratitude is the University of California at Berkeley's Greater Good Science Center, where you will readily find Robert Emmons's expertise on the topic of gratitude.
http://greatergood.berkeley.edu/expandinggratitude
Lastly, don't forget that this activity is not just for your students.  Keep a Gratitude Journal, yourself, and reap the benefits.  Being grateful IS good for the soul!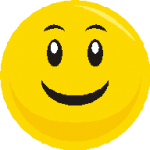 "If you want to be happy and you know it, clap your hands!" Clap. Clap.
"If you want to be happy and you know it, clap your hands!" Clap. Clap.
"If you want to be happy and you know it then make sure your face will show it,
If you want to be happy and you know it, clap your hands!"
Okay, this is a challenging concept to digest and an even more challenging concept to PRACTICE when a person is not happy.  After all, if someone is sad, the last thing he or she wants to do is smile and "act" happy.  Yet, research has shown over and over again that when a sad person forces a smile on her face, it will, in fact, help her feel better.  How?  First, a person's brain registers the smile and releases endorphins and serotonin, both which elevate mood.  Secondly, there's the effect a person's smile has on her interaction with others. Instead of someone approaching her with a frown and asking "What's wrong?" and thereby perpetuating the negative emotion, others will likely respond to her smile with more favorable, positive comments.  So, with this in mind, I have told students of all ages who want to feel happier to force a smile.  "If you want to be happy and you know it then make sure your face will show it…"
So, let's consider the other modified line to this classic children's song, "If you want to be happy and you know it, clap your hands!"  This is slightly different than the line about making sure your face shows it. How so? This directive in the song is not so much telling a person how to look, it is telling him or her how to act.  Changing what we are doing can have a direct positive impact on how we feel.  When counseling students, we often ask them, "Do you want to feel better? If so, DO something differently.  Stop doing behaviors that perpetuate feeling badly. Stop listening to sad music. Stop talking with others about how bad things are. Stop overeating.  Start doing behaviors that encourage feeling better. Get up. Get moving. Get busy distracting yourself from your troubles and worries. Help someone else. Count the blessings you DO have."  The list of possible mood-lifting actions is a long one.
Now, having said all of this, I realize that sometimes feeling SAD is exactly the right feeling for a particular moment. I am not saying no one should ever feel sad. That's absurd. But, what I am saying is that if a student seeks out support because he or she wants to feel happier, two steps you can encourage the student to take are: 1) smiling, and 2) doing something that will get his or her mind off feeling badly.  So, get them clapping!  Clap. Clap.
If you are interested in a student handout and overview of this lesson, you can download it at TEACHERS pay TEACHERS by clicking this link:  If You Want To Be Happy & You Know It.
*If you suspect a student may be clinically depressed, it is important to inform parents and share information regarding additional resources to assist them in providing their child with appropriate supports and services.
Any counselor that works in an educational setting—elementary, middle, or high, private or public—and has worked for more than one day knows that a schedule should be written in pencil.  There will be interruptions. There will be unexpected crises. The one constant is that the day's scheduled events will change.  Many days our door seems to be revolving with a variety of student needs.  "My boyfriend broke up with me between classes!"  "She invited all the other girls to her birthday party, but she didn't invite me."    "Every time I take a test, I feel like I'm going to throw up!"  And then there are the BIG DEAL issues that come through the door as often as those that might appear trivial.  "My dad threatened to kill my mom last night."  "My friend showed me her arms, and she has cuts on them."  "My mom left us last night."  "I want to run away from home."
There have been days when I have provided counseling services, large and small, to no fewer than a dozen students.  These are exhausting days, with a pizza delivered to my home and a long hot bath in my future that night.
When it is time to document all of these contacts in a quick, effective, way, I use COUNSELING NOTES. LuAnne, another Square Peg, developed this format using Microsoft's Excel Pivot Tables.  She designed it, and I have implemented its use for the past four years by keeping my counseling notes using this terrific program. You get to decide how simple you want it to be based on the amount of detail you put in the "Comments" section.   Best of all, it tracks the number of contacts you have by date AND by student. I print it out at the end of each year both ways, alphabetically and chronologically.  I can quickly see that I saw "John Doe" 11 times when referring to the alphabetical printout.  I can easily find that I counseled 47 students during September when I arrange it chronologically.  And, there's MORE! At the end of the year (or whenever desired), pivot tables allow me to see how many students I have seen by counseling category (family problems, anger management, social skills instruction, grief, etc.), the school or grade level with the greatest need for my support that particular year, and how many consultations I provided.  Separate graphs and charts quickly show this information in such a way that I see my counseling services during the school year.  It is much more than a spreadsheet!
In a nutshell, this tool allows me to keep sole-possession counseling notes in a quick, simple manner AND is excellent documentation of my time…proving time and time again that I am a needed member of my school community.  It is not unusual for me to have 400+ student contacts across an academic year.  Using COUNSELING NOTES keeps my counseling notes organized in a way I have never previously been able to accomplish.  I am NOT, by nature, an organized person (ask anyone who works or lives with me!), and this is simply the best tool for counselors I have ever personally used.  Want to prove your worth in a statistical, data-driven way?  Use COUNSELING NOTES.
Remember, there are legal and ethical guidelines when keeping counseling notes as they relate to student records.  See my post STUDENT RECORDS: Yours, Mine or Ours?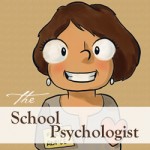 I work daily with a great team of seven guidance counselors and four school psychologists.  Each is highly skilled.  It is not unusual for us to discuss, or even debate, a variety of counseling issues.  One that resurfaces on a fairly routine basis is the issue of student records, particularly concerning our COUNSELING NOTES.   I'd like to take a minute to quickly review what the American School Counselor Association (ASCA) recommends regarding our records on students:
 First and foremost, make sure you are keeping educational records that are required by your school board policies, as well as state and federal laws/regulations.  This extends beyond counseling notes and refers to

all

student records.  Be familiar with FERPA (Family Education Rights and Privacy Act, 1974) and how this impacts educational records.
 Keep your counseling notes, referred to by ASCA as sole-possession records, separate from educational records, per state laws on this issue.
 Remember that sole-possession records are designed to be a way for you, the counselor, to remember your sessions with students (e.g., what the topic of discussion was,  what strategies for coping may have been taught, what the student's reason for seeking support was, what day you saw the student, etc.).  Here are potential limitations to sole-possession counseling notes:
Even though they are not typically part of the student's educational records, they could become so if shared with others or if they are available to others in written or verbal form.  So, keep your counseling notes private, period.
Sole-possession records could also become part of a student's educational records if they include information beyond your professional opinion or personal observations.
Likewise, be advised that individual student notes can possibly be subpoenaed.  What you are required to disclose may depend on your state laws, your credentials, and the situation-at-hand so it is advisable to consult with your school board's attorney if subpoenaed.
Bottom line, your sole-possession counseling notes are for YOUR EYES ONLY.  Keeping these notes in a confidential, secure location and keeping them only for your individual reference in order to document student contacts by date, name, and reason, is paramount in protecting your counseling notes from becoming public.   My rule of thumb is that I create these notes with the expectation that they will stay private but with the knowledge that they COULD become public. Thus, I only put information in my counseling notes that I am comfortable having someone else know should that happen.
Following are two excellent articles by ASCA that further discuss counseling notes:
http://www.ascaschoolcounselor.org/article_content.asp?edition=91&section=140&article=1273
http://www.schoolcounselor.org/content.asp?contentid=688
The American School Counselor Association's Code of Ethics is found at:
http://www.schoolcounselor.org/files/EthicalStandards2010.pdf